Posts Tagged 'strategic reassurance'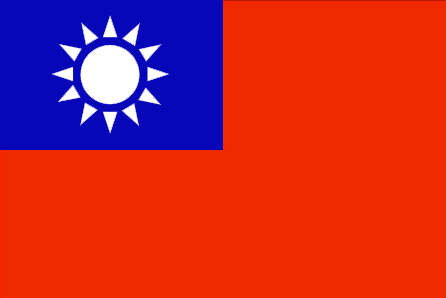 Calls for the United States to essentially abandon Taiwan – often cloaked in clever euphemisms or cunning 'strategic thinking' – are growing louder, even among serious minds. Here is why that would be a mistake.  
Last week, the House of Representatives held a hearing entitled 'Why Taiwan Matters'. Randall Schriver, former US deputy assistant secretary of state for East Asian and Pacific Affairs, delivered one of the most succinct and direct statements addressing the myths usually propagated on those favouring a 'rethink' of US policy on Taiwan. I have paraphrased parts of the statement below, dividing them into four myths and respective counterarguments.
However, I strongly encourage you to read the entire thing here, both because it is a more accurate reflection of what Mr. Schriver actually said, and because it is a very well-argued statement on an important debate.
Myth # 1: If the US reduces its commitment to the TRA, it will enable US-China cooperation on a range of important issues such as Iran and North Korea.
There is no evidence to support this assumption, and there is very little reason to believe that it makes sense. China has important, strategic interests related to both Iran and North Korea, and those interests drive China's policy irrespective of positions the US takes on Taiwan. For instance, given that China is Iran's largest trading partner, third largest importer of oil, and larger investor in Iran, does it seem likely that China would suddenly join Washington to push for more sanctions to isolate it just because the US reduces its commitment to the TRA?
 Myth # 2: Taiwan is a unique case because it is a core interest of China, is based on a special historic legacy, and is tied to emotive sovereignty issues. If the US concedes on Taiwan, China would be sated and not be aggressive elsewhere.
China is already behaving more aggressively toward US ally Japan over the Senkaku Islands, and towards Southeast Asian countries over the South China Sea. This is less about Taiwan in particular but sovereignty claims more generally.
Furthermore, if the US does concede on Taiwan, its allies and friends in Asia will lose confidence in Washington's commitment to preserving peace and security in the region on other issues, and that might increase the build-up of weapons in the region. This runs counter to US interests. There are signs that this is already happening.
Additionally, as others have highlighted and I have argued before, attempts at conceding to China in the hopes of wringing out reciprocal concessions is an approach that does not work, as has been proven by the Obama administration's attempts at such an approach.
After bending backwards to placate China via its concept of "strategic reassurance"– of which highlights included US Secretary of State Hillary Clinton's belittling of US concerns about human rights, Mr. Obama's snubbing of the Dalai Lama, and 'sensitivity' about China's issues with the US-Taiwan relationship — the administration failed to gain any concessions and in fact had to backtrack and take a much tougher stance against China's more aggressive territorial claims.
Myth # 3: Taiwan is not that important to the United States anyway, and even if it is somewhat important, China is more important.  
Taiwan is important in many ways to the United States, some of which include – 1) economically, as its ninth largest trade partner where 11 percent of the US export market goes (more than India and Brazil); 2) technologically, its companies are some of the world's most vibrant; 3) strategically, it is geographically suited to handle more shipping containers than any single port in Japan or Korea; 4) ideologically, it is an exemplary model of a democratic nation in Asia in line with US ideals; 5) internationally, Taiwan has become a "responsible stakeholder", firmly committed to international efforts in fighting terrorism, poverty, disease and disaster.
Even if one is not persuaded of why Taiwan is important to the US, it is clear that US interests will be harmed if Taiwan is lost to China. Chinese control of Taiwan and the Taiwan Strait would effectively deny the US and its allies access to critical sea lanes and would extend the PLA's reach in the Asia-Pacific region considerably.  
The Taiwan Relations Act language states that US decisions on arms sales will be based solely on analysis of Taiwan's defence needs, and the Six Assurances to Taiwan promulgated by the Reagan Administration in July 1982 agreed not to give prior consultation to China on potential US arms sales to Taiwan. Therefore, Washington should not be subject to China's influence in its decision-making when it is clear in its own legislation that decisions should be based solely on Taiwan's needs and not in part on consultations with China and how it might respond.
Furthermore, an objective review of historical data demonstrates that though China is angered by arms sales, their response is quite predictable and limited in terms of any harmful impact on US-China relations beyond some verbal criticism and postponing some military-to military activities. The US therefore needs to be bolder about helping Taiwan defend itself, and should reject a zero-sum approach with regard to US-China or US-Taiwan relations.
Myth # 4: Cross-strait ties are actually progressing well, and even if they are not, the cross-Strait military imbalance in favour of Beijing will not reverse, so there is no point resisting it. The US might as well end the TRA.
The purpose of arm sales to Taiwan is not just to help defend itself from PRC aggression, but to give it confidence it needs to go to the negotiating table and strike a balance between the goals of the mainland and the goals of the 23 million people of Taiwan.
Despite the recent positive developments in cross-Strait relations, the continued build-up on the mainland opposite Taiwan and the increased targeting of People's Liberation Army assets directed toward Taiwan continues unabated. Chinese military leaders seek capabilities to ensure an attempted invasion of Taiwan would be successful if Beijing ordered the attack, successfully deter Taiwan independence or influence Taiwan to settle the dispute on Beijing's terms, and potentially deter, delay or deny any possible US support for the island in case of conflict. The balance of cross-Strait military forces continues to shift in the mainland's favour.
Can we believe in the fidelity of negotiations if China is, figuratively speaking, holding a gun to the head of Taiwan? And can the United States stand by and let the cross-strait military balance continue to tilt in Beijing's favour when it is clear that losing Taiwan would, as mentioned before, harm US interests and ideals and destabilize the security environment in Asia? That simply does not make sense.
Maybe, hints John Pomfret in yesterday's Washington Post.
He recounts a May 24 U.S.-China meeting at a state guesthouse in Beijing, where Rear Adm. Guan Youfei of the People's Liberation Army, went on the following tirade:
Everything, Guan said, that is going right in U.S. relations with China is because of China. Everything, he continued, that is going wrong is the fault of the United States. Guan accused the United States of being a "hegemon" and of plotting to encircle China with strategic alliances. The official saved the bulk of his bile for U.S. arms sales to China's nemesis, Taiwan — Guan said these prove that the United States views China as an enemy.
The Obama administration, which some say has already spent too much time reassuring the Chinese — from postponing Mr. Obama's meeting with the Dalai Lama to downplaying human rights concerns — with little gain on issues like North Korea or climate change,  has dismissed Mr. Guan's remarks as an outlier:
U.S. officials have since depicted Guan's three-minute jeremiad as an anomaly. A senior U.S. official traveling on Secretary of State Hillary Rodham Clinton's plane back to the United States dismissed it, saying it was "out of step" with the rest of the two-day Strategic and Economic Dialogue. And last week in Singapore, Defense Secretary Robert M. Gates sought to portray not just Guan, but the whole of the People's Liberation Army, as an outlier intent on blocking better ties with Washington while the rest of China's government moves ahead.
That doesn't seem to be Mr. Pomfret's reading:
But interviews in China with a wide range of experts, Chinese officials and military officers indicate that Guan's rant — for all its discomfiting bluster — actually represents the mainstream views of the Chinese Communist Party, and that perhaps the real outliers might be those in China's government who want to side with the United States. More broadly, many Chinese security experts and officials view the Obama administration's policy of encouraging Chinese participation in solving the world's problems — including climate change, the global financial crisis and the security challenges in Iran and North Korea — not as attempts to elevate China into the ranks of global leadership but rather as a scheme to enmesh it in a paralyzing web of commitments.

"Admiral Guan was representing what all of us think about the United States in our hearts," a senior Chinese official, who deals with the United States regularly, said on the condition of anonymity because he was not authorized to speak with a reporter. "It may not have been politically correct, but it wasn't an accident." "It's silly to talk about factions when it comes to relations with the United States," said a general in the PLA who also spoke on the condition of anonymity. "The army follows the party. Do you really think that Guan did this unilaterally?"
Dean Cheng over at the Heritage Foundation also counsels against taking this Chinese tone too lightly. PLA Major General Zhu Chenghu, who was Mr. Gates' interlocutor at the recent Shangri-La Dialogue in Singapore and bluntly stated: "You, the Americans, are taking China as the enemy", is also far from an 'outlier':
General Zhu is the same officer who, in 2005, broached the idea that China's nuclear "no first use" policy on nuclear weapons might not apply if China was attacked with conventional weapons. Except that Zhu was subsequently appointed to head the Defense Affairs Institute at the PLA's National Defense University (NDU). The PLA's NDU is the equivalent of a military region, with precedence ahead of the actual military regions. More to the point, he is now attending the Shangri-La Asia Security Summit, representing the PRC…Beijing knows exactly what it was doing. In which case, Secretary Gates is seriously misreading the message that China is sending — China's leadership, both military and civilian, are not interested in deepening military-to-military relations unless the US abandons its commitment to Taiwan.
I would only add that a worrying number of people knowledgeable about China have also expressed grave doubts about Beijing's willingness to cooperate in recent months. "The truth", one U.S. official told Council on Foreign Relations China expert Elizabeth Economy late last year, "is that the Chinese do not want to cooperate". After extensive discussions with foreign policy analysts and Chinese strategists and elites, Brad Glosserman, director of Pacific Forum CSIS – a think tank — concluded that China tends to attribute problems like North Korea, Iran and Afghanistan-Pakistan to these countries' desire to reshape their bilateral relationships with the United States,  and therefore feels like Washington should bear the burden of resolving these dilemmas, while Beijing has a small, if any role to play (this is similar to the kind of sentiment Mr. Pomfret found). A CSIS survey of Chinese elites also showed that few saw any sense of international responsibility for Beijing globally, with a whopping 90 percent rejecting an international leadership role for China.
Chinese conduct up to this point mostly confirms this. With the exception of not vetoing fresh Iran sanctions at the U.N. Security Council, China wrecked last year's Copenhagen conference, has thus far refused to take a tougher stance on North Korea despite its clear involvement in the sinking of a South Korean ship, and declined to lift a finger to assist in the Af-Pak region. Meanwhile, China's blistering military modernization is sounding alarm bells among Washington's allies in Asia (consider Singapore's patriarch Lee Kuan Yew's concern about China expressed during his last trip to Washington , or Australia's recent defense white paper). Secretary Gates himself admitted last year that China "could threaten America's [previously unchallenged] ability to project power and help allies in the Pacific". And a handful of U.S. experts from across the political spectrum, including some who were previously more optimistic about China, recently concluded almost universally that Beijing had reverted to an aggressive stance in the South China Sea (others also seem to agree).
I agree that U.S. cooperation with China is essential in order for progress to be made on a range of important global issues, and that both Washington and Beijing should try to make this come about. I also realize these matters are tough and don't yield quick results. I just think the Obama administration, like any other administration in office in the United States, ought to be more honest and realistic about how much and how far the Chinese are willing to go to cooperate. So far, I suspect that even some State Department officials would agree with me when I say that the record hasn't been very encouraging. If so, the United States should start acting like this is the case, instead of harboring illusions about how China perceives Washington as recent reports seem to suggest.