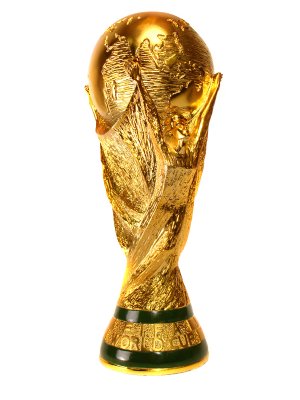 Yes, I was pretty startled too. But I think the brouhaha over the decision has gone a little too far.
Most of the potential problems Qatar faces as a World Cup host are either manageable or irrelevant. Summer temperatures may reach a scorching 41 degrees Celsius, but the country has vowed to build some pretty impressive climate-controlled stadiums that will keep temperatures to 28 degrees Celsius. Yes, alcohol laws are stringent, but it has already made plans to allow alcohol consumptions in fan zones and bathing suits to be donned at hotel pools. Yes, the nation's football team ranks 113th, but most Arab teams rank around the 90s-early 100s as well. And I suspect the two major outliers in the region — Iran (66th) and Israel (55th) — would be problematic locations for other reasons.
The nation certainly doesn't have the best human rights (especially labor rights) record. Migrant workers are subject to sexual harassment, mistreatment and poor working conditions. But, let's not forget, it's not like South Africa, the host of FIFA World Cup 2010, had a stellar record either, with police harassment of the homeless and refugees and xenophobic violence against Somali and Ethiopian nationals. Nor will Russia, World Cup hosts in 2018, turn into a hallmark of freedom anytime soon. The reality is that as the World Cup travels more to emerging or developing countries, it will often find less than clean human rights records.
That is why, quite frankly, selecting a World Cup host has never been about human rights records or social justice, but trying to bring the tournament across the world and raise the profile of the game in order to maximize profits (we can have another discussion about whether this is how it ought to be). This is the first time the World Cup will be hosted by the Middle East, and I think it's a good idea to give the region its chance the same way Africa got its opportunity in 2010. And if you look around the Middle East, there aren't really impressive candidates in terms of basic freedoms.
In that regard, Qatar is probably one of the more progressive countries in the neighborhood. The current emir, Sheikh Hamad bin Khalifa al-Thani, deposed his own father in a bloodless coup in 1995 and introduced revolutionary changes in the country. He created Al Jazeera, the first independent satellite news channel in the Arab world, held the first elections in the nation's history, granted women the right to vote, drafted Qatar's first constitution, and is on a mission to attract the world's top universities to set up branch campuses in the country. His wife, Sheikha Mouza Hasset Al Misnad, has also done a lot to advance the cause of women in the region and is now UNESCO's Special Envoy for Education. There are obviously still restrictions in Qatar, such as on homosexuality and alcohol consumption. But relatively speaking, if you want to host a World Cup in the Middle East, Qatar is a pretty good story.
More to the point, Qatar has shown remarkable desire and commitment to earn the right to host the tournament. In order to promote its bid, it struck a deal to sponsor the Confederation of African Football Congress in January 2010, and hired Dutch great Ronald de Boer, Barcelona coach Pep Guardiola and consultant Mike Lee who helped Rio secure the 2016 Olympics bid. And as a nation that is endowed with vast oil and gas reserves and has the world's second-highest per capita income, there is little doubt about whether it has the financial muscle to host a World Cup. It plans to spend $4 billion dollars to build nine stadiums and renovate three others and $42.9 billion in infrastructure upgrades, which will include a new international airport and an air-conditioned public transport system – all of which is predicted to be ready as early as 2017. That's pretty impressive.
So while I was surprised at the outcome, I don't think the choice of Qatar is such a doomsday scenario that many seem to be making it out to be. I'm glad FIFA is taking the World Cup to new places in the world, and for the place that it is going in 2022, Qatar seems to be a good choice and will likely do a good job in hosting the tournament based on what we have seen so far. I remember the naysayers predicting utter chaos when South Africa hosted the World Cup earlier this year, but the last time I checked, it went on pretty well. So, good luck to Qatar in planning for World Cup 2022!