Posts Tagged 'cross strait'
A weekly summary of key events in Asia and beyond
In a historic move, Saudi Arabia's King Abdullah granted Saudi women the right to vote and stand for office in municipal elections in 2015. However, they were not allowed to vote in elections held last week, which saw very low turnouts. On Thursday, the king also overturned a sentence of 10 lashes handed down to an activist who defied a female driving ban, which was viewed by some as an effort to push back against hardliners.
US born cleric and Al-Qaeda's most well-known propagandist, Anwar al-Awlaki, was killed by an air strike on his convoy in Yemen by US counter-terrorism forces. US officials allege that Al-Awlaki inspired individuals who participated in several recent foiled terrorism plots in the United States. The killing comes as Yemen's President Ali Abdullah Saleh recently returned to Yemen from neighboring Saudi Arabia.
At a Senate Arms Services Committee hearing and again in an interview with the Wall Street Journal this week, now retired US Chairman Joint Chiefs of Staff Admiral Mike Mullen strongly criticized and accused the Pakistan's intelligence agency, the ISI, of collaborating with the Haqqani network which Washington blames for a recent attack on the US embassy in Kabul. The Pakistani government rejected Mr. Mullen's accusations. Read this article by The Asianist on how to conceptualize US-Pakistan relations.
Sri Lanka released nearly 1,800 former rebels of the Liberation Tigers of Tamil Eelam (LTTE) after two years in captivity since the end of the country's bloody civil war. Colombo has come under heavy pressure from human rights groups to either charge the detainees and free them, as well as to allow for an independent investigation into human rights violations by the government and rebels. The UN estimates that at least 7,000 people were killed in the last five months of fighting alone. For a broader take on reconciliation in Sri Lanka, see this piece by The Asianist.
Germany's parliament passed a much-needed measure to expand a Euro bailout fund for heavily indebted European countries, which Chancellor Angela Merkel has said is critical to ensure Europe's economic stability. Yet analysts believe even if an expanded fund is approved by countries in the coming weeks, will not be enough to curb the continent's deepening crisis. For a more big-picture take, see the article The Asianist comments on here.
Russian President Dmitry Medvedev and Prime Minister Vladimir Putin announced last weekend that they would effectively swap places next year, paving the way for Mr. Putin's return for a third term after presidential elections in March. Mr. Medvedev said Mr. Putin enjoys broad popularity and that they share the same goals. But critics say the planned swap undermines democracy.
At least 59 people died and thousands were left stranded after Typhoons Nesat and Nalgae triggered heavy flooding in the northern Philippines.
In a routine response, China scaled back military ties with the United States over Washington's decision to upgrade Taiwan's fleet of F-16 fighter jets. China views Taiwan as part of its territory and has opposed US arms sales to Taiwan. The United States is obligated under the Taiwan Relations Act to supply Taiwan with weapons for its self defense, which some view as more necessary than ever in light of Beijing's military buildup. For The Asianist's take on the subject, see here.
In what could be a blow to human rights, South African officials may deny the Dalai Lama a visa to enter the country to celebrate the 80th birthday of his friend and fellow Nobel Peace Laureate, Archbishop Desmond Tutu, due to pressure from China.
Did we miss something? Let us know by sending an email to theasianist.gmail.com.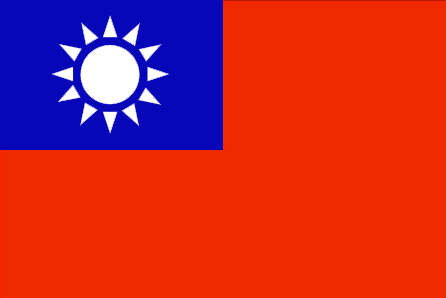 Calls for the United States to essentially abandon Taiwan – often cloaked in clever euphemisms or cunning 'strategic thinking' – are growing louder, even among serious minds. Here is why that would be a mistake.  
Last week, the House of Representatives held a hearing entitled 'Why Taiwan Matters'. Randall Schriver, former US deputy assistant secretary of state for East Asian and Pacific Affairs, delivered one of the most succinct and direct statements addressing the myths usually propagated on those favouring a 'rethink' of US policy on Taiwan. I have paraphrased parts of the statement below, dividing them into four myths and respective counterarguments.
However, I strongly encourage you to read the entire thing here, both because it is a more accurate reflection of what Mr. Schriver actually said, and because it is a very well-argued statement on an important debate.
Myth # 1: If the US reduces its commitment to the TRA, it will enable US-China cooperation on a range of important issues such as Iran and North Korea.
There is no evidence to support this assumption, and there is very little reason to believe that it makes sense. China has important, strategic interests related to both Iran and North Korea, and those interests drive China's policy irrespective of positions the US takes on Taiwan. For instance, given that China is Iran's largest trading partner, third largest importer of oil, and larger investor in Iran, does it seem likely that China would suddenly join Washington to push for more sanctions to isolate it just because the US reduces its commitment to the TRA?
 Myth # 2: Taiwan is a unique case because it is a core interest of China, is based on a special historic legacy, and is tied to emotive sovereignty issues. If the US concedes on Taiwan, China would be sated and not be aggressive elsewhere.
China is already behaving more aggressively toward US ally Japan over the Senkaku Islands, and towards Southeast Asian countries over the South China Sea. This is less about Taiwan in particular but sovereignty claims more generally.
Furthermore, if the US does concede on Taiwan, its allies and friends in Asia will lose confidence in Washington's commitment to preserving peace and security in the region on other issues, and that might increase the build-up of weapons in the region. This runs counter to US interests. There are signs that this is already happening.
Additionally, as others have highlighted and I have argued before, attempts at conceding to China in the hopes of wringing out reciprocal concessions is an approach that does not work, as has been proven by the Obama administration's attempts at such an approach.
After bending backwards to placate China via its concept of "strategic reassurance"– of which highlights included US Secretary of State Hillary Clinton's belittling of US concerns about human rights, Mr. Obama's snubbing of the Dalai Lama, and 'sensitivity' about China's issues with the US-Taiwan relationship — the administration failed to gain any concessions and in fact had to backtrack and take a much tougher stance against China's more aggressive territorial claims.
Myth # 3: Taiwan is not that important to the United States anyway, and even if it is somewhat important, China is more important.  
Taiwan is important in many ways to the United States, some of which include – 1) economically, as its ninth largest trade partner where 11 percent of the US export market goes (more than India and Brazil); 2) technologically, its companies are some of the world's most vibrant; 3) strategically, it is geographically suited to handle more shipping containers than any single port in Japan or Korea; 4) ideologically, it is an exemplary model of a democratic nation in Asia in line with US ideals; 5) internationally, Taiwan has become a "responsible stakeholder", firmly committed to international efforts in fighting terrorism, poverty, disease and disaster.
Even if one is not persuaded of why Taiwan is important to the US, it is clear that US interests will be harmed if Taiwan is lost to China. Chinese control of Taiwan and the Taiwan Strait would effectively deny the US and its allies access to critical sea lanes and would extend the PLA's reach in the Asia-Pacific region considerably.  
The Taiwan Relations Act language states that US decisions on arms sales will be based solely on analysis of Taiwan's defence needs, and the Six Assurances to Taiwan promulgated by the Reagan Administration in July 1982 agreed not to give prior consultation to China on potential US arms sales to Taiwan. Therefore, Washington should not be subject to China's influence in its decision-making when it is clear in its own legislation that decisions should be based solely on Taiwan's needs and not in part on consultations with China and how it might respond.
Furthermore, an objective review of historical data demonstrates that though China is angered by arms sales, their response is quite predictable and limited in terms of any harmful impact on US-China relations beyond some verbal criticism and postponing some military-to military activities. The US therefore needs to be bolder about helping Taiwan defend itself, and should reject a zero-sum approach with regard to US-China or US-Taiwan relations.
Myth # 4: Cross-strait ties are actually progressing well, and even if they are not, the cross-Strait military imbalance in favour of Beijing will not reverse, so there is no point resisting it. The US might as well end the TRA.
The purpose of arm sales to Taiwan is not just to help defend itself from PRC aggression, but to give it confidence it needs to go to the negotiating table and strike a balance between the goals of the mainland and the goals of the 23 million people of Taiwan.
Despite the recent positive developments in cross-Strait relations, the continued build-up on the mainland opposite Taiwan and the increased targeting of People's Liberation Army assets directed toward Taiwan continues unabated. Chinese military leaders seek capabilities to ensure an attempted invasion of Taiwan would be successful if Beijing ordered the attack, successfully deter Taiwan independence or influence Taiwan to settle the dispute on Beijing's terms, and potentially deter, delay or deny any possible US support for the island in case of conflict. The balance of cross-Strait military forces continues to shift in the mainland's favour.
Can we believe in the fidelity of negotiations if China is, figuratively speaking, holding a gun to the head of Taiwan? And can the United States stand by and let the cross-strait military balance continue to tilt in Beijing's favour when it is clear that losing Taiwan would, as mentioned before, harm US interests and ideals and destabilize the security environment in Asia? That simply does not make sense.