Posts Tagged 'asean china spratlys'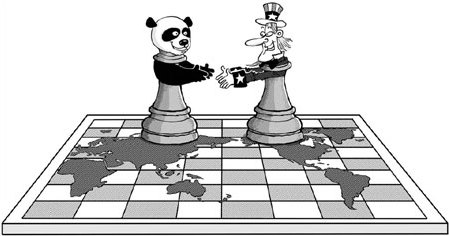 At this year's Shangri-La Dialogue which just concluded here in Singapore, Chinese Defense Minister Gen. Liang Guanglie declared that "to judge whether a country is a threat to world peace, the key is not to look at how strong its economy or military is, but the policy it pursues".
Well, Gen. Liang, the world has been looking. And, frankly, any keen outside observer could easily see how Chinese policy over the last few weeks has exacerbated threat perceptions among Beijing's Southeast Asian neighbors.
Last week, China damaged a Vietnamese exploration vessel off Vietnam's central coast, within which other countries regard as Hanoi's exclusive economic zone. Then, this week, in response to the Philippines' accusations of repeated Chinese incursions into its territory, Beijing scolded Manila, demanding that it "stop unilateral actions that damage China's sovereignty and interests at sea…and stop issuing irresponsible comments that are inconsistent with facts". China also confirmed that its first aircraft carrier, the "Shi Lang" (named after the Manchu Dynasty general who conquered Taiwan in 1683), which some have speculated will soon become operational, is indeed in the works.
Of course, some have rushed to point out that the Shi Lang's capabilities are still quite limited. And for all the rhetorical bluster, Chinese statements have ended with at least an expressed willingness to negotiate with the parties involved and a pledge to respond only if attacked.
But this misses the point. Threats are gauged through an assessment of both intentions and capabilities, which are in turn based on a combination of perception and reality. When China's reassuring rhetoric at conferences does not jive with its fits of nationalistic rage and aggressive actions over territorial disputes (or, in Gen. Liang's terms, "policy"), and it increasingly flexes its military muscle around its much smaller neighbors, this reinforces perceptions of threat, makes Beijing's words seem empty, and is likely to provoke ASEAN countries into seeking more robust defenses for themselves in the form of capabilities or friends. This is not an alarmist message about China's rise, a rush to contain Beijing, or a denial of its return as a great power on the world stage. It is a simple fact of life in international relations.
Asymmetric relationships such as China's relationship with ASEAN countries, my former professor Brantly Womack argues, are hard to manage because the bigger power expects deference from the smaller power, and the smaller power wants the larger power to understand its vulnerabilities. But if Beijing assumes the former and refuses to be sensitive on the latter, that is a sure recipe for disaster in the long run.