Archive for December 2010
My Thai friend and fellow football fan Fuadi Pitsuwan is floating an interesting idea of ASEAN possibly hosting the World Cup as a regional organization in 2030. I am publishing his thought piece on the subject with his permission below.
ASEAN and the World Cup
Fuadi Pitsuwan
ASEAN should host the World Cup in 2030. It is an affirmation that not only football fans in ASEAN but all ASEAN citizens will welcome.
The astounding decision last week by FIFA, the world's football federation, to award Russia and Qatar to host the World Cup in 2018 and 2022 respectively gives hope that ASEAN should seriously aspire, as a Community, to host this quadrennial sporting event, with the largest worldwide audience, in 2030.
The current FIFA statues stipulate that "tournaments may not be held on the same continent on two successive occasions."  Qatar, is in the Asian Football Confederation (AFC) together with all 10 ASEAN member states. Unless there is a rule change, e.g. splitting the AFC, which has 46 members, to West and East AFCs, ASEAN is ineligible for 2026.
But there is hope for 2030 (or any World Cup after that).
Despite the fact that no Southeast Asian state has ever reached the World Cup finals ASEAN countries have the potential and the determination to qualify for the finals. Hopefully, this could change before 2030. ASEAN, after all, is home to some of the most fanatical football fans in the world. But Qatar has never qualified for the finals either.
For far too long, football fans all over the region have been staying up pass midnight to watch live games of their favorite teams, whether clubs or foreign nations, on TV. It is time that our fans deserve to watch the World Cup in the comfort of their own region.
With a fast growing middle class and already a major tourism and business destination a World Cup final held in ASEAN will pack in the crowds. Moreover, football fans, like coffee lovers, are not qualified by their age, gender, religion or ethnicity. By 2030, the population of ASEAN which now stands close to 600 million will be close to a billion. That's your mega base of fans for success.
How exciting it would be if each member state is to provide at least one stadium for the tournament. With the prospect of Timor-Leste joining ASEAN as early as next year as its 11th member, ASEAN could quite easily build 11 brand new stadiums. The bid guideline requires no less than 12 stadiums and 2 of these must have minimum capacities of 80,000 for the opening match and the final, while the rest of the stadiums must have a capacity of more than 40,000 spectators.
FIFA also requires, state-of-the-art telecommunications and transport connectivity and accommodation infrastructure. This is well within our reach to achieve.
I don't think there will be any other significant collective decision by the leaders and people of ASEAN that will accelerate the economic, social and cultural development and integration of ASEAN as a community than one to host a World Cup final. It stands to reason to argue that governments, citizens, business and our dialogue partners will all surely benefit from such a decision.
The challenges of coordination and logistics in 11 countries will be enormous but ASEAN is already well connected by all forms of transportation and will surely be physically better integrated by 2030. The blueprints are already there or are all being drawn up.
The World Cup finals, like the Olympic Games, have a developmental imperative. Just imagine, 2030 is only fifteen years after the establishment of the ASEAN Community in 2015 when we will operate as One Community and as a single market.  ASEAN member states are working on a Schengen-like visa which will facilitate non-ASEAN citizens' travel in the region.  The ASEAN Connectivity Master plan, recently launched, will connect ASEAN member states through air, land and sea transportation.
We can put forward a strong case to FIFA that we can function like a single nation as the host. Given the recent trend of FIFA in awarding the winning bids to new regions, ASEAN stands a strong chance.
According to FIFA rules, the host nation (or nations as in Korea and Japan which co-hosted in 2002) is automatically qualified to participate in the World Cup Finals. For sure, ASEAN cannot have all 11 countries compete in a tournament of 32 teams. But we could send representatives.  The winner of the ASEAN Cup in 2029 should get an automatic eligibility to contest in the ASEAN 2030 World Cup. Losers from the regional cup should still have a second shot at the World Cup by competing in the Asian Football Confederation's qualifying rounds.
But if I could change FIFA's mind I would encourage ASEAN, as host, to send a team with the best players from all 11 countries!
An ASEAN bid for 2030 could face stiff competition from China and Argentina-Uruguay. China has already expressed interest touting its experience in hosting the 2008 Summer Olympics and this year's Asian Games.  China's experience with world class sporting events and the fact that it has not hosted the game before makes it a tough competitor. But politically speaking, the unpredictable consequences of China's rise to the world stage may affect its bid which could be viewed as only compounding China's hegemonic status in Asia.
ASEAN, on the other hand, has been and will be the fulcrum for East Asia's regional stability for a long time to come. A stronger and well recognized, well respected and well integrated ASEAN will be good for East Asia. These qualities of ASEAN should help us attract supporters from other Asian countries as well as other international stakeholders who look at the World Cup as more than merely a sporting event, but a significant show of "soft power."
Uruguay and Argentina have already started their campaign and are planning to submit a joint bid. Their case rests on the fact that 2030 is the year that will commemorate the 100th anniversary of the tournament. Uruguay, having hosted the first competition in 1930, claims it should come back to the country in 2030. Argentina apparently just jumped on the bandwagon believing that it could benefit from Uruguay's advantage. The representatives from the two countries have met with Sepp Blatter, FIFA's Secretary-General.
This is again a credible challenge for ASEAN. But there is some comfort because if those two South American nations get to host in 2030, 2034 may be easier for us (assuming China doesn't bid again).
Hosting the World Cup would further elevate ASEAN as a truly global power in all areas and would particularly reinforce its "soft power".  It would be the first time a regional intergovernmental bloc holds a sporting event of such global scale. The EU has never done it. We will be perceived politically as a single entity. Revenues from broadcasting concessions, ticket sales, and advertising can be used towards further development. We could technically choose to build new stadiums in lesser developed cities in each of our countries to stimulate economic growth in those areas. Moreover, the two most-watched games – the opening and final- and high-profile games in the Group of Death could be held in needier members of ASEAN, namely Cambodia, Laos, Myanmar or Timor Leste, as means to stimulate economic development in those countries and show case them as new investment or travel destinations.
This is not the first time that this idea of hosting the world's most important football tournament has been raised. At the 7th ASEAN Finance Ministers Investor Seminar concluded several days ago in Kuala Lumpur, Thailand's Minister of Finance, Korn Chatikavanij – having just learned the news of Russia and Qatar winning the bids – apparently mooted his wish to see ASEAN hosting the World Cup to the distinguished audience. ASEAN Secretary-General Surin Pitsuwan, when told of the idea responded "Yes, I have been thinking about the same thing. I will push it. See if ASEAN will take the plunge."
According to current FIFA's host selection format, it will start soliciting for bids to host the 2030 World Cup in January 2017. The decision will be made in December 2018.
2015 is when the ASEAN Community – One Vision, One Identity, One Community – is to be realized. So what are we waiting for?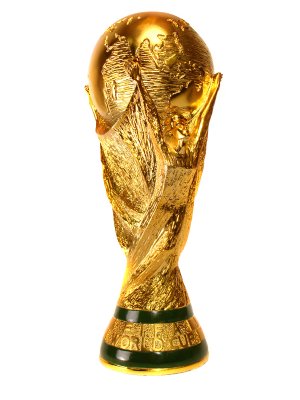 Yes, I was pretty startled too. But I think the brouhaha over the decision has gone a little too far.
Most of the potential problems Qatar faces as a World Cup host are either manageable or irrelevant. Summer temperatures may reach a scorching 41 degrees Celsius, but the country has vowed to build some pretty impressive climate-controlled stadiums that will keep temperatures to 28 degrees Celsius. Yes, alcohol laws are stringent, but it has already made plans to allow alcohol consumptions in fan zones and bathing suits to be donned at hotel pools. Yes, the nation's football team ranks 113th, but most Arab teams rank around the 90s-early 100s as well. And I suspect the two major outliers in the region — Iran (66th) and Israel (55th) — would be problematic locations for other reasons.
The nation certainly doesn't have the best human rights (especially labor rights) record. Migrant workers are subject to sexual harassment, mistreatment and poor working conditions. But, let's not forget, it's not like South Africa, the host of FIFA World Cup 2010, had a stellar record either, with police harassment of the homeless and refugees and xenophobic violence against Somali and Ethiopian nationals. Nor will Russia, World Cup hosts in 2018, turn into a hallmark of freedom anytime soon. The reality is that as the World Cup travels more to emerging or developing countries, it will often find less than clean human rights records.
That is why, quite frankly, selecting a World Cup host has never been about human rights records or social justice, but trying to bring the tournament across the world and raise the profile of the game in order to maximize profits (we can have another discussion about whether this is how it ought to be). This is the first time the World Cup will be hosted by the Middle East, and I think it's a good idea to give the region its chance the same way Africa got its opportunity in 2010. And if you look around the Middle East, there aren't really impressive candidates in terms of basic freedoms.
In that regard, Qatar is probably one of the more progressive countries in the neighborhood. The current emir, Sheikh Hamad bin Khalifa al-Thani, deposed his own father in a bloodless coup in 1995 and introduced revolutionary changes in the country. He created Al Jazeera, the first independent satellite news channel in the Arab world, held the first elections in the nation's history, granted women the right to vote, drafted Qatar's first constitution, and is on a mission to attract the world's top universities to set up branch campuses in the country. His wife, Sheikha Mouza Hasset Al Misnad, has also done a lot to advance the cause of women in the region and is now UNESCO's Special Envoy for Education. There are obviously still restrictions in Qatar, such as on homosexuality and alcohol consumption. But relatively speaking, if you want to host a World Cup in the Middle East, Qatar is a pretty good story.
More to the point, Qatar has shown remarkable desire and commitment to earn the right to host the tournament. In order to promote its bid, it struck a deal to sponsor the Confederation of African Football Congress in January 2010, and hired Dutch great Ronald de Boer, Barcelona coach Pep Guardiola and consultant Mike Lee who helped Rio secure the 2016 Olympics bid. And as a nation that is endowed with vast oil and gas reserves and has the world's second-highest per capita income, there is little doubt about whether it has the financial muscle to host a World Cup. It plans to spend $4 billion dollars to build nine stadiums and renovate three others and $42.9 billion in infrastructure upgrades, which will include a new international airport and an air-conditioned public transport system – all of which is predicted to be ready as early as 2017. That's pretty impressive.
So while I was surprised at the outcome, I don't think the choice of Qatar is such a doomsday scenario that many seem to be making it out to be. I'm glad FIFA is taking the World Cup to new places in the world, and for the place that it is going in 2022, Qatar seems to be a good choice and will likely do a good job in hosting the tournament based on what we have seen so far. I remember the naysayers predicting utter chaos when South Africa hosted the World Cup earlier this year, but the last time I checked, it went on pretty well. So, good luck to Qatar in planning for World Cup 2022!
On November 29, two Iranian scientists involved in the country's nuclear development program were attacked separately using a similar technique.
Dr. Fereidoon Abassi, who was a member of the Iranian Revolutionary Guard Corps and was named in a 2007 U.N. resolution sanctioning high-ranking officials trying to obtain nuclear weapons, was injured, while Dr. Majid Shahriari, who Time Magazine has described as "the highest ranking non appointed individual" working on Iran's nuclear project, was killed. Both men were victims of explosive devices that were either stuck to their vehicles or concealed inside of them, depending on which account once chooses to believe.
Who is behind it?
According to a fresh report by the global intelligence agency STRATFOR, the attack was most likely a combination of foreign powers and indigenous militant groups:
It is unlikely that any foreign power was able to conduct this operation by itself and equally unlikely that any indigenous militant groups was able to pull off an attack like this without some assistance. The combination of the two, however, could provide an explanation of how the attacks targeting Shariari and Abassi got so close to complete success.
STRATFOR suspects foreign involvement for three reasons. First, in terms of capabilities, the attacks required a high level of tradecraft in designing such complex explosive devices and then conducting detailed surveillance of the scientists. Second, the attacks share similarities with a previous IED attack conducted in January 2010 on a nuclear scientist teaching at Tehran University, suggesting that a "covert campaign to attack Iranian scientists could well be under way". Third, there is evidence that foreign powers are actively trying to probe and sabotage Iran's nuclear program, as evidenced by cases like the Stuxnet computer worm program that targeted Iranian computer systems running its nuke program.
However, STRATFOR maintains that on-the-ground help must have also been necessary because Tehran is not that open of a city for the United States, Israel or other foreign powers to deploy its own team of assassins there for lengthy targeting, surveillance and attack operations. It also argues that there are plenty of potential domestic militant partners in Iran, including Kurdish militants like the Party of Free Life of Kurdistan and Sunni separatist militants such as Jundullah, both of whom have either conducted assassinations against Iranian clerics and officials or undermined Iranian interests in recent years.
Read the whole thing here.